You deserve a delicious, exquisite & legendary love life
Ready to find out what's possible for you? Hear what our community is experiencing after saying YES to their desires below.
Mom with 2 kids and lackluster intimacy…
Vaginismus! say what?
Newly married and my partner could not penetrate me, listen to my story. 
I was referred to Zakir towards the end of 2016, and I can honestly say it was one of the best referrals of my life. My journey of energy healing with Zaakir has been life-changing. It took me a while in the beginning, but once we started working with letting go of fears and insecurities, I finally began to feel my own energy, and my sense of joy and love expand. Zakir lives what he teaches and has an extraordinary ability to assist one in finding their own passion and spiritual path. By working and speaking from his own experiences, my sessions with Zakir have transformed me and empowered me with the tools to make powerful choices in my personal and work life and to move forward with confidence, passion, and joy!
My meeting with Zakir, who is an awesome life coach and person, impacted the way I viewed my life and my goals. I left with a better understanding of being present at every moment in order to find peace in my life. It's definitely worth a session!
Anxiety during sex results in pain. Learning to become attuned to my body was the breakthrough I needed. Fun exercises in play changed everything
Reduced anxiety and panic attacks by not beating around the bush.
After years of emotional trauma resulting from bad relationships and poor decisions, I was left feeling broken, helpless and unfulfilled. I came to Zakir in the midst of needing to make a huge life-changing decision and was feeling unclear and confused about my life and the directions that I needed to take.
Upon meeting him and being in his presence, I immediately felt calm and felt like I could trust him to help me. When I explained my complicated past and hectic life story, he was kind and understanding. He never judged me even though I felt immense amounts of shame over so many aspects of my life. After listening for a while, he asked me to be quiet and closed his eyes and just by working with the energy I was giving off, he was able to know what I was feeling and what I needed to do going forward.
Zakir helped me to take the issues that I was facing (and there were a lot!) and compartmentalise then one by one so I could understand how to progress. Each session we would deal with a different aspect of my life. Over the past year and a half I have learned to:
1) develop a love for my self. My self-esteem has skyrocketed. I now love and respect myself every day
2) learned to take back my personal power and harness my inner strength. I now say no when I need to and I stand up for myself.
3) connect better to myself and understand my energy chakras and how they work. I can now feel the energy I am radiating and I have the power to change it.
4) have positive relationships with my family, children and friends. I approach people with kindness and love instead of aggression and hostility.
5) map my financial future through visualization and action. Zakir worked with me to plan and create an active timetable in which I want to achieve my financial goals by.
Life is complicated and ever-changing. At times we get so overwhelmed by our day to day activities that we forget that we are not just physical beings. Then when we get sick and depressed, we wonder why. Zaakir helped me to fit the pieces of my life together one by one. It was a slow process but worth every step.
Thank you Zakir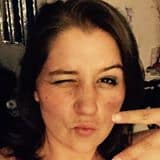 After using multiple disciplines to address my concerns with emotional and sexual intimacy, I was hesitant to continue addressing them as I had not benefited in the ways that I had hoped. However, I had a deep desire to experience the connection and satisfaction that many have experienced in their relationships. I worked with Zakir using his process and have experienced incredible changes in my relationship with myself, as well as with my partner. Each session offered a comfortable and professional environment in which I could explore the wounding and blockages that were keeping me from experiencing emotional intimacy and sexual satisfaction. I was fully clothed in this process. He is supportive and adaptable accommodating my processing style, further encouraging the trust I have with him as a facilitator and practitioner. I am now able to explore my sexuality with complete self-acceptance and experience a sexual relationship that is deeply satisfying and engaging, as well as deepen the emotional connection I share with my partner.
When I first met Zakir and started our journey, I was broken. Mentally and emotionally. I wasn't sure of who I was what I wanted and where I wanted to be in life. I'd let the pressure of expectation stifle me into a life that wasn't making me happy. We started with what I wanted out of our sessions. For me that was simple. Happiness. Happiness in all facets of my life. During our sessions, I realized that it was all within me rather than out "there". I became surer of myself, felt more empowered and begun living in the moment. Taking the positives out of every day. Zaakir focuses on finding the energy that drives you, honing it and making it drive your everyday activities. Learning to live sensually, appreciating it. His manner is extremely professional, he is intuitive and thoughtful with his words. He gives you 110% and checked up on my progress between sessions. Finding yourself and inner growth has no end point but rather is a journey, Zakir opened up my mind and heart to new experiences and mindsets and while our 5 sessions are over I will definitely be continuing our journey…
Working with Zakir has been an eye-opening journey of discovery about each other and our relationship. He made us aware of the different type of personality types we are and what we needed to do to bring back the connection and 'fire' into our relationship. We are still in the learning processes and get burnt from time to time, but each step forward is a success in itself as we are moving forward There comes a time in every relationship when a shake-up is needed. We are so glad that we have had the opportunity to work with Zakir who literally shows up the mirror to each of us and forces us to confront the inner work that needs to be completed to enjoy relationships across the board. We had to work very hard, shed loads of sweat, tears, had laughs and some crazy intimate moments all the while following the orders of the RING MASTER The passion and personal time, over and above contact sessions, that Zakir invested in us as couple was almost humbling and for that, we will be forever grateful. Combining our personal inner work and couple therapy was overwhelming at times and still is – after all we as people are constantly evolving – but thanks to Zakir we are learning the guidelines on how to navigate this journey together.
Working with Zakir
, has really helped me to get more in touch with my body. I have become much more aware of my root and sacral chakra and Zakir has helped me to re-activate them. I am now more sensitive to my flow of energy. I also feel more sensual and am aware of how I like to be touched and the things that arouse me – there is a stronger connection to my sexuality. 
What I also really enjoyed about working with Zakir, is that I felt very comfortable with expressing my feelings. If I couldn't really connect with one exercise, Zakir would find another way to continue our work in a gentle but productive way. He is an incredibly caring therapist and you can really feel how passionate he is about his work. There was not one session after which he didn't check up on how I was doing and progressing! I highly recommend working with Zakir 🙂
I signed up for Zakir's 3-month package, hoping to experience the infamous full body orgasm.
Each session was different than the one before. It was a combination of talk therapy and energy work.
Zakir encouraged to embrace everything, so emotions could be released. He famous saying is if "we can't be present to both the pain of our emotions that keeps us locked, we can't fully express joy and sexual bliss states".
The first few sessions, we worked clothed, and even with clothes on, I could feel a lot of energy moving in my body. Towards the end, I decided to do a tantric massage with Zakir. Halfway through, I experienced my first full body orgasm. My entire body vibrated with energy. I literally felt it from the top of my head to the tip of my toes.
Thank you Zakir for showing me the way to open up, and let the energy flow through me.
I googled sexual healing, tantric healer. Zakir's details came up.
Initially, I believed I made a mistake/or he was no longer in practice, because he hadn't responded immediately. My rational mind didn't think of possible reasons that perhaps, he was away, etc. I just saw it as a rejection.
He responded. I was very nervous, but absolutely delighted and relieved that finally, eventually, the door to grace, the door to healing opened.
It was very difficult for me to actually so openly communicate my troubles with a complete stranger and to trust that I am not being lead astray. 
The healing was always very professional, he always told me what to expect, and he walked me through my healing with much needed support and whenever  I digressed, he always helped me re-centre. I saw Zakir for five out of the six recommended sessions and each session was more intensive, greater trauma release after each session.
I used to feel pain on different levels after each session. In the first one, there was emotional pain, and then mental anguish, and in two sessions close together, there was actual physical pain…but within three days of every session, my pain started to dissipate, I started to feel like myself again, I started to feel the love, joy, play in my heart and soul again for the life I once cherished.
I began to understand that my journey was about me, not about the masks I had to wear to suit the roles I played, but rather, to stay in a situation that served a greater good and to remain to serve the purpose for the two souls whose only steady emotional/mental support system I promised to provide for in this life
while I found me, my center, my core again…to learn to accept life, as is.
I will advise anyone to undergo a series of sessions in a journey back to their most sacred selves through this work.